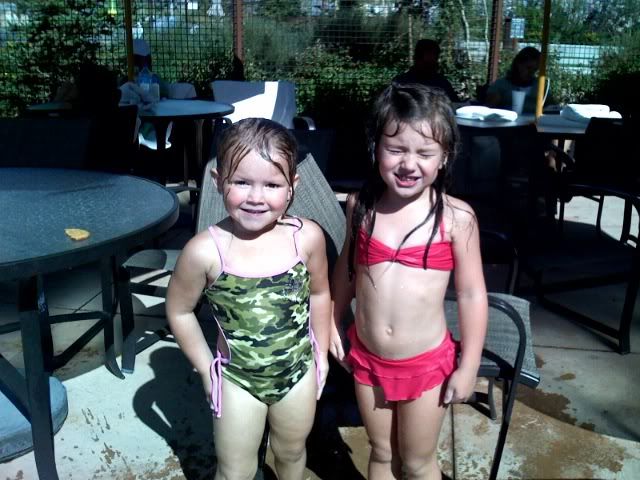 Addie and Bella...A little too bright for Bella:)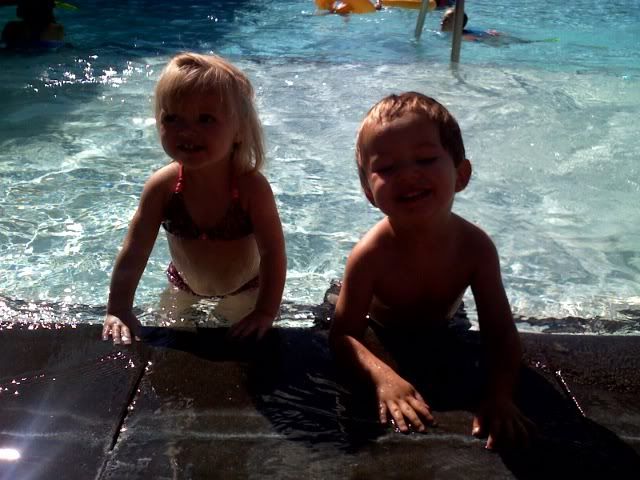 Capris and Cole...They are the cutest little friends. Cole is constantly asking "Where Prisy?"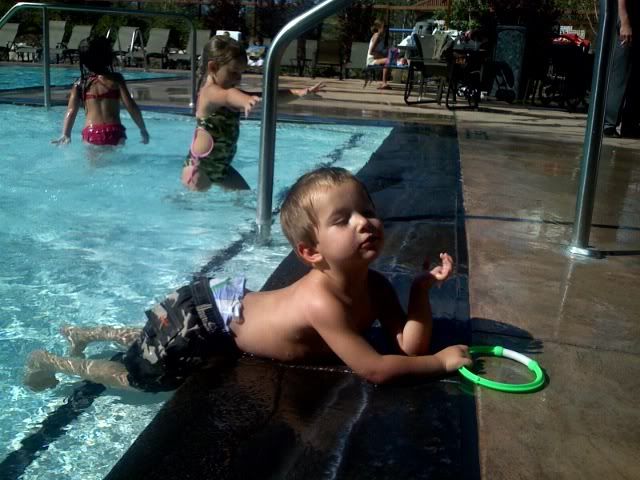 Cole cracks me up. Just lounging? hee hee...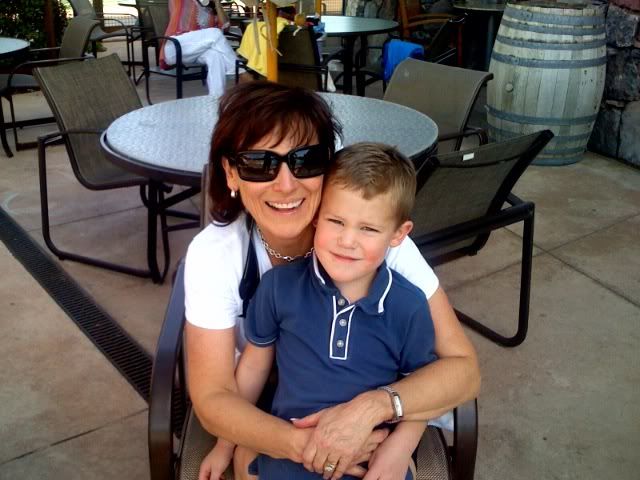 Mimi and Ty...I couldn't resist this photo - isn't Ty just the cutest? We all love Mimi so much. She has the most adorable relationship with each of the grandbabies. We are beyond lucky that she is ours!
So I know that I am WAY behind to be posting pictures from Labor day, but I am determined to catch up! We spent the day at Promontory in Park City with McKay's family. The kids always have the time of their life up there and it is rough to get them to leave. Great for wearing them out though - so at least the whining doesn't last too long before they are fast asleep. :) We had a blast and are so grateful that Mom and Dad let us hang out up there whenever we want. The pool is amazing! Mac and I even attempted to play some tennis. Attempted being the operative word. Still working on even being able to play basic - let alone at Mac's level. He is so darling though - super patient with me and we have fun. I love to make him proud! (So KTate -- still brushing up on my skills - don't think we forgot! We need to do it soon!)